Following the Finke River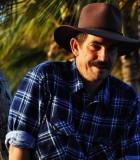 Bob Carr
Bob has always had a burning desire for travel, with a particular interest in experiencing the lesser-travelled paths of the world. Though home has always been NSW, Australia, there aren't many places both here and abroad he hasn't yet explored – from the deserts of outback Australia to Lapland in northern Finland, Cape York to The Great Wall of China. This list is forever growing, and these experiences keep making his life richer and more fulfilled. With particular reference to the deserts of outback Australia, 4×4 driving and camping are a profound hobby. Accompanied by his family and Australian Geographic, Bob has travelled on the Lasseter's Reef expedition following the story of Harold Lasseter's gold reef, Gunbarrel Highway Expedition following the roads surveyed and constructed by the Gunbarrel Road Construction Party led by Len Beadell, and also the Captain Starlight Expedition, following the story of the infamous stockman, drover and cattle thief named Henry Arthur Readford. These are only a number of outback trips Bob has extensively travelled, with the Canning Stock Route, Simpson's Desert, conquering "Big Red", numerous 4wd trips with friends also adding to his life's travel record.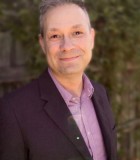 Brian Cohen
An accomplished Content Producer & Director with more than 10 years experience in every angle of media production from creative development, pre and post production through distribution. Brian regularly produces and directs documentaries with the University of Melbourne showcasing emerging research. Last year he received the Silver Effie & Tangram awards for his commercial work with IBM, and his award-winning short film "Still" was recently screened at the Miami Film Festival, SOMA, the Berlin International and NY Film Week.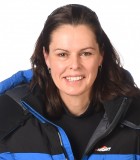 Kate Leeming
Kate has cycled a distance equivalent to twice around the world at the Equator on her major expeditions. In August 2010, Kate became the first person to cycle an unbroken line from Africa's most westerly to its most easterly point, from Cap Vert, Senegal to Cape Hafun, Somalia. Kate has two previous world firsts under her belt – the Trans-Siberian Cycle Expedition (1993) when she became the first woman to cycle across the new Russia unsupported, and the Great Australian Cycle Expedition (2004/05) which included the first bicycle crossing of the Canning Stock Route by a woman. Kate has published two books, Out There and Back, the story of the 25,000km Great Australian Cycle Expedition (2007) and Njinga, Breaking the Cycle in Africa (2014) and made an award-winning feature documentary, also titled Njinga. In between expeditions, Kate works as a real tennis professional, having been ranked as high as World No.2 and winning 5 Australian Open singles titles. In March 2016 Kate was awarded an Honorary Doctor of Education degree from The University of Western Australia for her services to education and the community. She is a Scout Ambassador, a fellow of the Royal Geographic Society (UK) and a member of The Explorers Club (New York).