Manaslu 2012 Learning to dream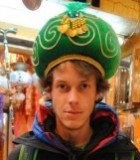 Landon Arnold
Landen- I have been lucky enough to be both Pedro and Patty's student. Once in Patagonia and the other in India. Ever since my first time in the mountains ive been drawn to them.I will be the base camp manager for the team. which is a great chance to learn a lot from these members. Im excited , its going to be a great trip!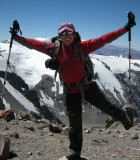 Patty Soto
The more experience in high altitude, She is the seven summit Woman, the first southamerican to climb the highest peak of each continent . Paty has been a mountaineer for many years, climbing around the world in places like Alaska, Himalaya and Patagonia
Pedro Binfa
Pedro is been climbing mountain since little, His pasion made him become a mountaineering instructor for NOLS, and he is been climbing in places like, Patagonia, Himalaya and British columbia.
Tre-c Dumais
Tre-c is an educator by nature and an outdoor enthusiast. She loves alpine mountaineering, sea kayaking, yoga and swimming