What are the advantages of using ExpeNews?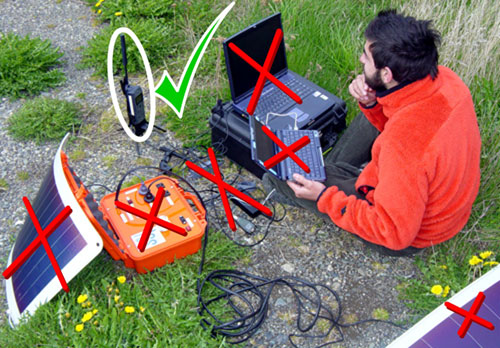 With ExpeNews you can forget about the costs and complications of building a website and hiring a webmaster to keep it updated. In the field, ExpeNews simplifies your life with no need for heavy cables or complex connections. In just few seconds, you can send a message to up-date your coordinates, map and text on your tracking page. It allows you to quickly and automatically update your social networks (Twitter, Facebook, etc.) and to notify all your expedition subscribers by e-mail. In the field, ExpeNews saves you weight, time and money.
Where can I get the hardware I need?
At ExpeNews, we have expedition experts who can offer you advice regarding where and how to get the best communication and power supply solutions for your expedition.